Aperta, Scotland:
Quadpro has signed up with Aperta for jointly taking up projects in India under Banking and financial services domain. Quadpro will play a role in the area of service delivery of Aperta products and services.

With over 400 sites worldwide, Aperta is an acknowledged leader in providing secure payment processing solutions to financial and commercial institutions worldwide. Former senior Unisys managers and system architects founded Aperta in 1992 with an extensive background in payment processing and financial systems. Aperta has a thorough understanding of payment processing requirements, and are able to produce effective and robust solutions.

Aperta has successfully installed its solutions in central banks, commercial and community banks, financial & non-financial institutions, and government agencies for cheque processing, Electronic Funds Transfer, remittance processing, voucher reconciliation and more. Flexible and readily customized to meet local and client requirements, Aperta application suite is designed to be scalable with a clear upgrade path, and can be integrated with any existing systems. Consultancy, system design and integration, installation and training and support are all part of the package aimed at giving our clients a world-class solution to meet their payment processing needs.

Aperta is truly international. The main development center and international sales are handled from Scotland. Dedicated sales and support teams are distributed in the USA, South America, South Africa, and India with additional, international sales and support coming from Scotland.

For more details please visit www.aperta.com
Burroughs, U S A:
Quadpro has been appointed as Resellers of Burroughs range of cheque scanners in India. Quadpro is in the process of setting up sales and service network though out the country to sell and support Burroughs range of cheque scanners to Banks and financial institutes / corporates.

Check & Document Scanners
Whatever your environment maybe, Burroughs has you covered with check or document scanners to meet the needs of your business. Explore our comprehensive line of check scanners and document imaging products to find the solution that works best for your business.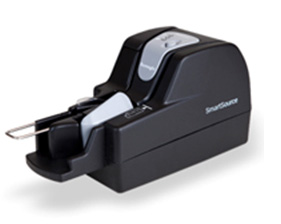 Professional Check Scanner
Scalable check scanners and imaging customized to your needs. The first choice for many banks and high-volume businesses.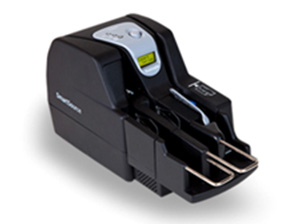 Expert Check Scanner
Network connectivity in a scalable check imaging document scanner, essential in any client teller environment.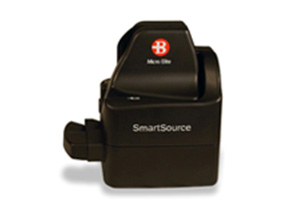 Micro Elite Check Scanner
The single-feed design and compact-size make the Micro Elite perfect for low-volume remote deposit capture applications.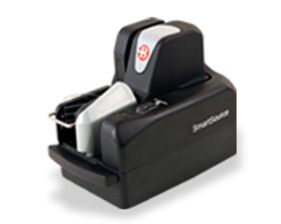 Professional Elite Check Scanner
Compact and economical check scanners, ideal for businesses with teller capture and remote deposit capture environments. Unique service & maintenance plan included with this model.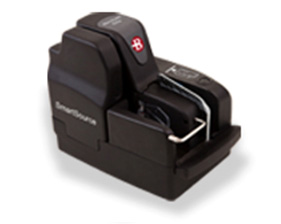 Merchant Elite Check Scanner
Compact and economical check scanners, and the first choices for remote deposit capture environments.
For more details Please visit: - www.burroughs.com
Cosmos e solutions Private Limited:
Quadpro is partnering and collaborating with Cosmos e Solutions Private limited, a Pune based IT products and Services Company to offer their Data Centre and DRS services on SaaS basis to small and medium sized co-operative banks in India.

Cosmos eSolutions & Services Pvt. Ltd. is a fully owned subsidiary of The Cosmos Bank, Pune. The company was established in May 2007 with an objective to provide end-to-end business and technology solutions to its clients in various areas of expertise and mainly catering to the needs of the Banking and Financial Services Industry in the areas of Software Development, Training, IT Audit, IT Consultancy & Professional services.

Cosmos e Solutions has the unique ability to offer their clients the highest quality services of the best software developers, information technology (IT) and business professionals with all of the skills and experiences, needed to satisfy the requirements of project/s in cost effective manner.

Cosmos eSolutions is also establishing itself in Information Security area by leveraging it's techno functional expertise.

For more details please visit: - www.cosmosesolutions.com